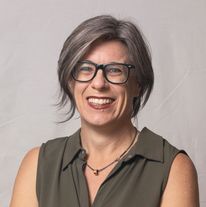 Kathie is very intuitive and finds your areas that need healing with ease.  Her energy is very soothing and calming and you will find yourself in very capable and caring hands, that will help you release your blockages and leave you with a lightness and trust in self.
Nicole Peterhans – San Diego, USA
Kathie is very knowledgeable and professional but the qualities that I admire most in her are patience, honesty and humility. I trust her. She listens deeply, sees things and intuitively knows exactly what questions to ask to help me see clearly. Through my healing sessions with Kathie I am starting to truly love and get to know myself. She is helping me to let go of past hurts and old beliefs that no longer serve me. She is
helping me to be more patient with myself without judgement. She is helping me to be as she says "perfectly imperfect" and to trust in my journey. I am getting better one breath at a time. I am very grateful for Kathie's help.
Leslie Armstrong – Peterborough. ON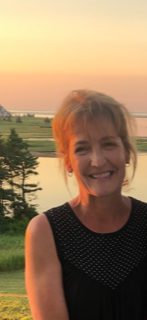 Kathie is very intuitive in her healing. During our session she was able to confirm some things and shed light on other things I was not aware of. 
Sue Gunn
Denver, USA
The session gave me a deep relaxation, a sense of comfort that allowed me to release what came up. It was peaceful and gentle, It gave me clarity and an openness. It felt like arriving in the present time. It was powerful with compassion. Releasing tension in my body, my headache was gone. In the peacefulness that I was experiencing, a lot of information came up that made complete sense. Thank you. It was powerful. You have a gift.
Omaira 
The Netherlands
I thoroughly enjoyed my experience with this Energy Healing session. What made the biggest impression on me was Kathie's ability to connect with my higher self through Zoom. This is great for someone trying this out for the first time and anyone who feels like they need to release any negative energies but are unsure of how to do so. Kathie creates a really, lovely atmosphere that makes you feel extremely comfortable. Even with being on a virtual platform Kathie gave me an overall sense of calm I had from beginning right through to the end of the session that carried on throughout the rest of my day. This was something I haven't experienced in quite a while, so thank you!
Olivia Stacey – ON, Canada
"After my first treatment with Kathie I was feeling 75% better almost immediately, then went back for another treatment two weeks later, and have been feeling 100% ever since. The combination of Kathie's Craniosacral treatment along with the calming and grounded conversation I know is what healed my back pain. I will not hesitate to visit Kathie for treatments next time I am feeling pain, stress, or anxiety. Kathie does indeed have AngelHands!"  Carley S
"I had the lovely experience of working with Kathie during my third trimester of pregnancy. I had severe nausea and vomiting and wanted to help ease these symptoms, as well as, work towards a positive birth experience. Kathie provided craniosacral therapy which I experienced as a light tapping over different areas of the body. Kathie's calm and supportive presence put my
anxiety of my approaching labour and delivery at ease. I felt an instant calming sensation which lasted long after the session was over. I ended up having an amazing birth experience and nausea was drastically reduced Keep up the amazing work, Kathie!"
-Katherine M
"I first met Kathie about 4 years ago and I received an ear candling treatment. It was an amazing treatment and Kathie's warm, kind, caring energy made me feel welcome. A few months ago, I had a very serious accident and was hospitalized. I knew I needed not only medical help but also spiritual and psycho-spiritual help. I contacted Kathie and she came to the hospital to start treatments for me. It was phenomenal – after each treatment I was more relaxed and could feel
that my healing was progressing quickly. I highly recommend Kathie for energy treatments and healings – she is loving, compassionate, professional and sincere."                   
  -Marnie M
"Kathie's healing touch this Good Friday is one gift that keeps on giving. I've been pain free for
4 days at this point. I haven't needed my daily pain medication and I actually was able to drive to
see my mother 3 hours away for the first time in 6 months without any pain. Kathie, I cannot
thank you enough, and I'm looking forward to seeing you again even sooner."
-Natalie K, RN